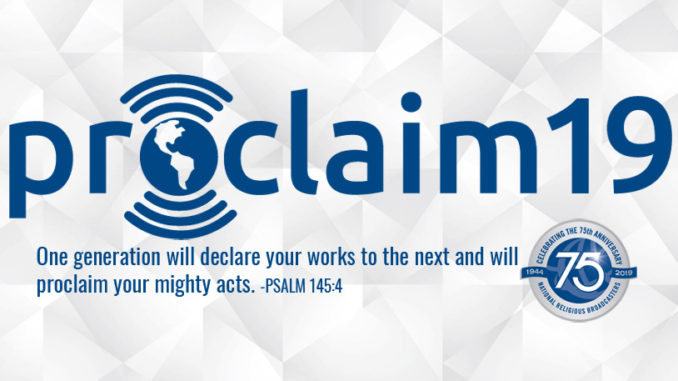 Proclaim 18 will present dozens of speakers, nearly 200 exhibitors, and various networking venues and exclusive opportunities.
But did you know even more goes on at the Convention than what NRB has assembled?
Scattered throughout the four days of Convention are affiliate events hosted and organized by various organizations. While some are by invitation only, others are ticketed events, and some are open to the public.
Pastor Greg Laurie will speak during the Closing Gala at Proclaim 18, the NRB International Christian Media Convention that will be held February 27-March 2, 2018, in Nashville, Tennessee.
Laurie is the senior pastor of Harvest Christian Fellowship with campuses in California and Hawaii. Laurie is the featured speaker of the Harvest Crusades – large-scale evangelistic outreaches that have been held throughout the U.S. and in Canada, New Zealand, and Australia since 1990. Laurie's daily radio program, A New Beginning, is broadcast on more than 800 radio outlets daily across the nation and internationally. He has also authored more than 70 books, including an autobiographical work titled Lost Boy.