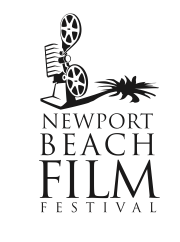 Based on the book "Don't Tell " by Stephen Roche          Shot entirely in Queensland, Australia
By: Bryan Seltzer
Int'l Press Assn
IPAnews.com
Newport Beach, California: The Newport Beach Film Festival will be showing the World Premier of the Australian Film 'Don't Tell' on Monday, April 24th, at the Lido Theatre, 3459 Via Lido, Newport Beach, 92663, at 7:30 PM.
Don't Tell is the story of a young woman who fought back after enduring sexual abuse at a prestigious private school. With a dogged and determined local lawyer by her side, Lyndal took on the powerful church that denied her abuse for over a decade. Based on true events that changed Australian child protection laws, it is a poignant story about finding the courage to stand up, speak out and fight against injustice.
Watch the Official Trailer for Don't Tell NOW at:
When you produce a film like Don't Tell the important thing is that it resonates with audiences. 
The film received an overwhelming response by exhibitors at the 71st International Movie Convention recently.  It is a story of courage, and a story with a big heart.  
I know it will connect with audiences and I am thrilled for Don't Tell to have its World Premiere as Official Selection at the 18th Newport Beach Film Festival on Monday 24 April 2017.
PRODUCER – Scott Corfield 
About the Newport Beach Film Festival
Celebrated as one of the leading lifestyle film festivals in the United States, the Newport Beach Film Festival seeks to bring to Orange County the best of classic and contemporary filmmaking from around the world. Committed to enlightening the public with a first-class international film program, a forum for cultural understanding and enriching educational opportunities, the NBFF focuses on showcasing a diverse collection of studio and independent films from around the globe. The 18th annual Newport Beach Film Festival runs April 20th – April 27th  and will spotlight over 350 films from around the world.