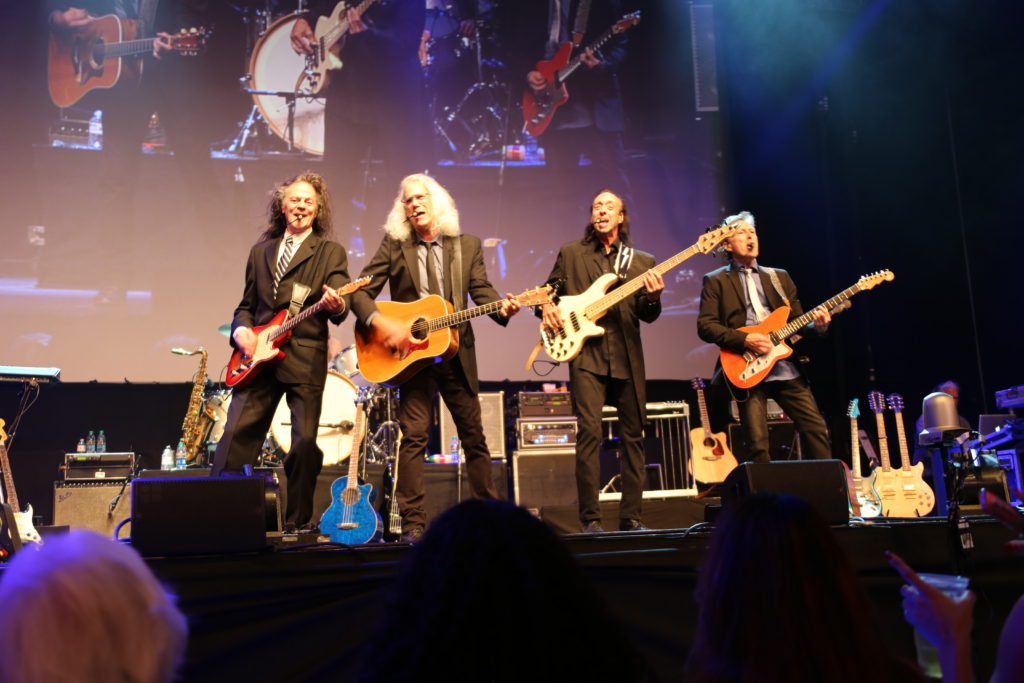 By: Bryan Seltzer, IPAnews.com
International Press Association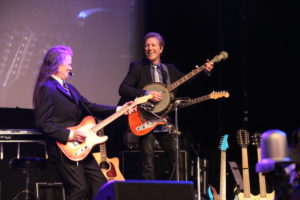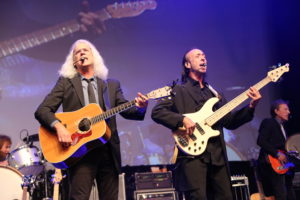 Costa Mesa, California: The Orange County Fair scored another big hit at the Hanger last week with a Block Busting performance by the Tribute Band "Hotel California", a Salute to the Eagles! (www.hotelcal.com) The Hangar doors opened up at 7:30PM and those with tickets started filing in to take their seats for the down beat at 8:30PM sharp! The crew working inside the Hanger had everything to perfection for the concert goers and with the sound check being completed by 6:45PM, when the band took the stage there was nothing but great music from the live performing professional musicians.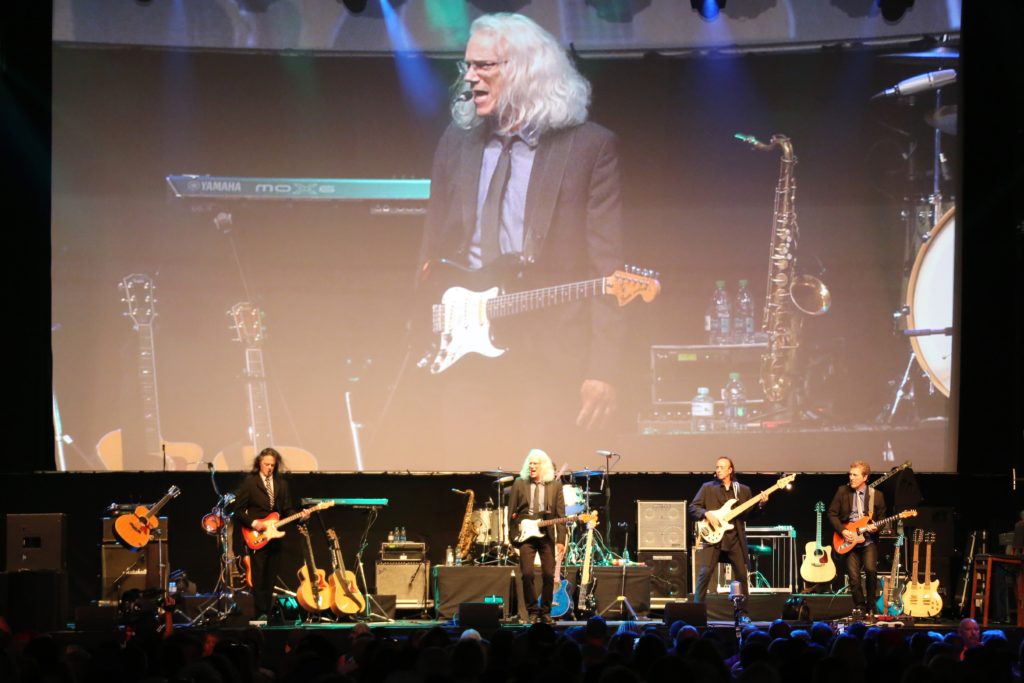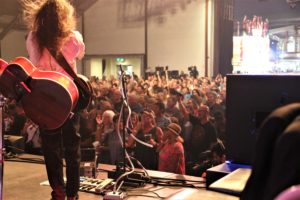 The audience is treated to fantastic music from the Eagles past record hits. Closing your eyes you are taken back a few years and reliving the fabulous tunes again. Those that are Young or Teens or Medium age to the more senior generation become one voice, some off key… joining in the songs of the past. The Hanger also sets up side areas for those who really want to be active to the music which adds to the excitement of the total show!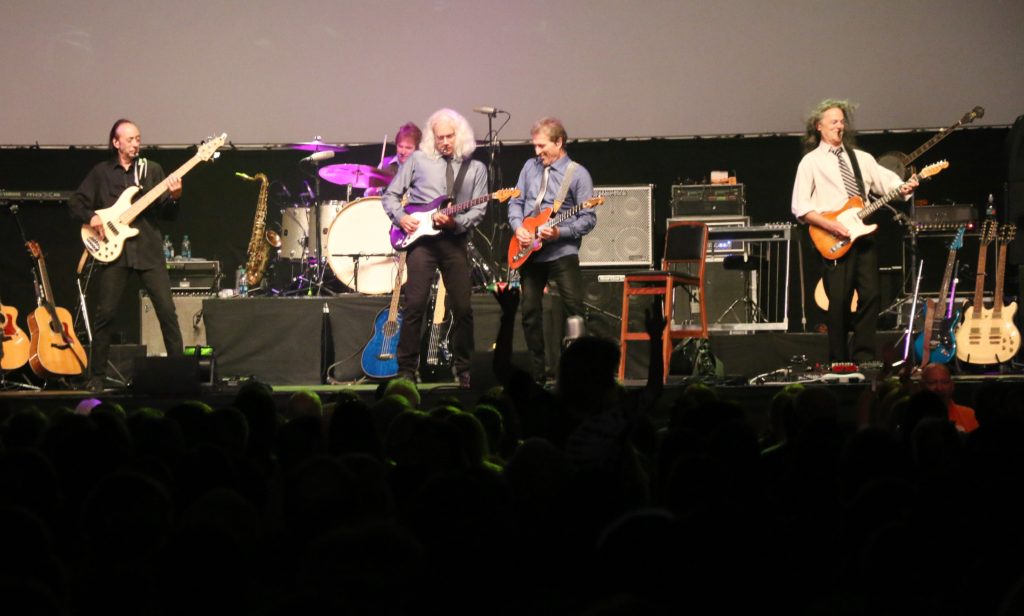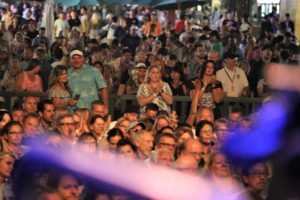 The Hanger doors that are opened so that other Fair goers can enjoy the music standing outside the barricades and, they do! More than a thousand are listening or dancing and singing along with the band as the hits keep rolling along, one after another.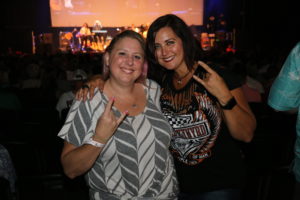 Girls Night Out?? Of course, every Hanger event this year seems to qualify as a Girls Night Out, especially noted when about 10 – 20 women of various ages are all grouped together putting on a show of their own as they immerse themselves into the music to be "totally there" with the band. Oh what fun can be had at the OC Fair.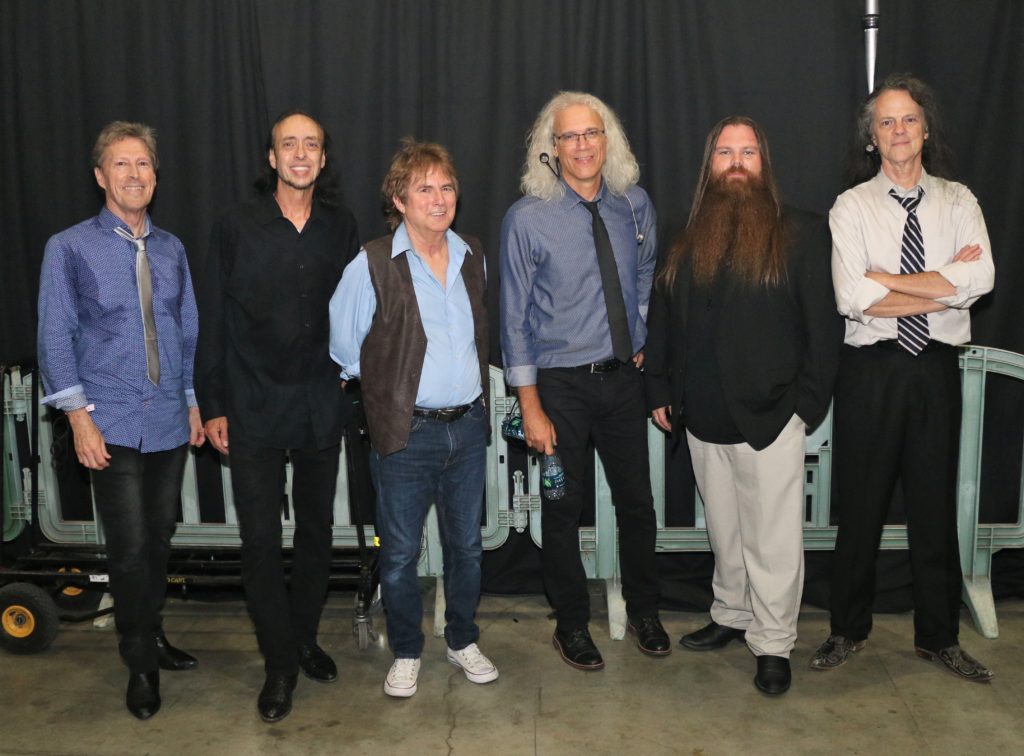 If you have attended the OC Fair, then you know what I mean but, if not, get there and let your Inner Farmer Out!! The OC Fair runs until August 12 so don't miss a day!