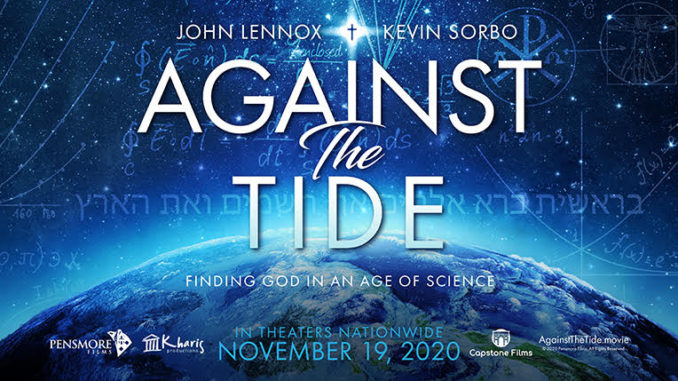 Are you ready to discover some of the most amazing and compelling parallels between science and faith? AGAINST THE TIDE: Finding God in an Age of Science will only be in theaters for one night on November 19. Filled with stunning visuals and intriguing conversations, this is a documentary that you will want to experience on a big screen!
New theaters are signing up to show the film every day. If your favorite theater isn't currently listed, don't worry! That theater may be added in the coming weeks. But you are also encouraged to become an advocate and drop by your theater and let the manager know that you and your friends want to see AGAINST THE TIDE!
---
Get to Know the Locations: The Eagle and Child
With a history dating back to 1642, the Eagle and Child is a classic pub that is perhaps best known for hosting The Inklings, an Oxford writers' group. Boasting members including C.S. Lewis and J.R.R. Tolkien, The Inklings met regularly for lunch in the pub's Rabbit Room, discussing assorted topics and sharing personal manuscripts. Today, The Eagle and Child is still frequented by fans wanting to experience the magic of the Inklings, who are immortalized by mementos displayed in the Rabbit Room.
---
Tune In Alert: Dr. Lennox and Kevin Sorbo on Point of View
Dr. Lennox and Kevin Sorbo were recently interviewed by Penna Dexter on Point of View Radio. Point of View is a daily
issues-oriented talk show that is syndicated on radio networks nationwide. Did you miss the interview? You can listen to the
show archive here.
---