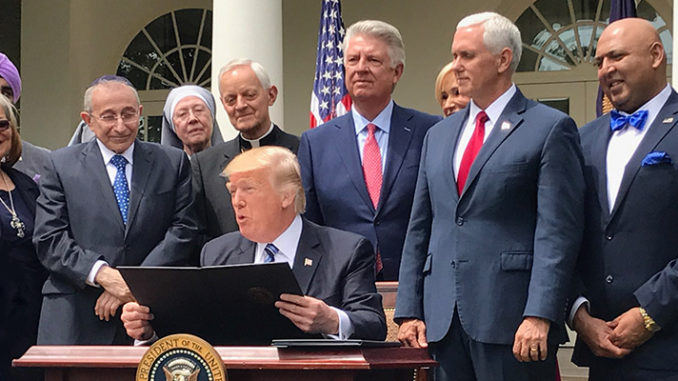 May 04, 2017
Congratulations Are in (Executive) Order!
It's not just the National Day of Prayer. It's the national day of answered prayer for many conservative Christians! After an eight-year war on faith, President Trump finally called a ceasefire on the conflict started by Barack Obama with an executive order on religious freedom.
Republicans Back Pact to Gut Obamacare
Former President Obama isn't having the best day. First, Donald Trump took aim at his longstanding fight against faith with an executive order on religious liberty. Then, after more than 50 tries, House Republicans came one step closer to finishing a job they started seven years ago: defunding Planned Parenthood and replacing his miserable excuse for a health care policy.
A Running Gag on Churches…
As grateful as we are for the president's executive order on religious liberty, there's no substitute for congressional action. And today, Congressman Jim Jordan (R-Ohio) pushed us closer to that with a special hearing on our First Freedom.
Tony Perkins' Washington Update is written with the aid of FRC senior writers. | Print Friendly