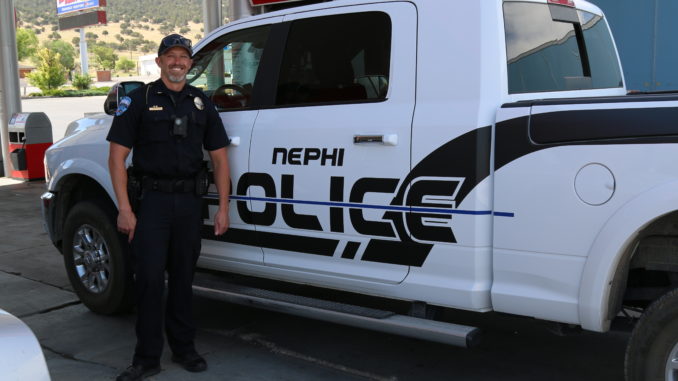 By: Bryan Seltzer
Director/Sr. Editor
International Press Association, CA
Traveling through the state of Utah is always totally awesome. Besides the Natural Beauty of the state, smiles of the citizens and general friendliness of the people working there, the men and women in Blue are some of the best examples of their profession and service to all!
This was noted again when I accidently locked the keys in my car while fueling up at a gas station… Oh No!! And the 2nd set was in the car as well. Being on a special time schedule for a meeting in Salt Lake City, the last thing I needed was to wait for a tow company with an estimated time of arrival about 1 hour. The sweet attendant at the station overheard my call with the tow company and said she had a better solution. WOW! She called the Nephi City Police Department and spoke with the dispatch regarding my challenge. In about 5 minutes Lieutenant Jace Peterson showed up in his police vehicle and a great smile, I could not believe how fast the PD responded to my unique need. Lieutenant Peterson had my Jeep driver door unlocked within 2 minutes and I was on the road as soon as I completed my portion of the paperwork.
The professional mannerism of this officer was an awesome example of the quality of their department and a great representative for the City of Nephi. Lieutenant Peterson was onto another call of some type shortly thereafter but did pause long enough for a photo.
Thank you Nephi City Police Department and a special thank you to Lieutenant Peterson. You saved the day for us which in turn helped many others that were waiting for my presentation!