World Series ace pitches for Jesus
By Mark Ellis, Senior Correspondent for ASSIST News Service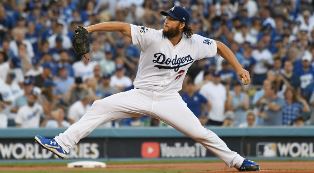 SOUTHERN CALIFORNIA (ANS – October 31, 2017) — Dodgers star Clayton Kershaw is arguably the best pitcher in major league baseball today, having won three Cy Young Awards, the league's MVP in 2014, and already tapped for seven all-star games. But there is something in his life even more important than baseball success – his faith in Jesus Christ.
Growing up in Dallas, playing Little League baseball, he faced an early personal challenge when his parents separated. "I was worried all the time. My parents got divorced when I was 10. I had so much anxiety," he told I Am Second.
He attended church faithfully with his mom on Sunday, but he didn't have a personal relationship with Jesus. In middle school, he went through confirmation at the Methodist Church.
It was in high school that he developed a deeper understanding of his faith. "It wasn't one day," he told the L.A. Times in 2010. "Christianity in itself means that you believe Jesus died on the cross for your sins. It wasn't until high school that I was mature enough to understand what that meant and how I should live my life based on that."
Pitching for Highland Park High School, he attained a 13–0 record as a senior with an earned run average (ERA) of 0.77, and recorded 139 strikeouts in 64 innings pitched.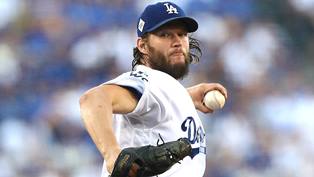 When he entered the 2006 Major League draft, he was thought to be the top high-school pitcher in the country. His signing bonus with the Dodgers was about $2.3 million, the largest of any Dodgers draft pick.
On signing day, something happened that was even more significant than his huge bonus. He fully surrendered to Jesus Christ.
"When I relinquished all control in my life was the day I got drafted. That was life-changing," he told I Am Second. "Even talking about it now chokes me up because it's amazing the providence God had in my life. God was there the whole time. I just didn't bother to look."
Photo captions: 1) Clayton Kershaw pitching. (Reuters). 2) Clayton Kershaw in action. 3) Mark Ellis.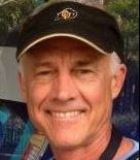 About the writer: Mark Ellis is Senior Correspondent for the ASSIST News Service (www.assistnews.net), and is also the founder of www.GodReports.com, a website that shares testimonies and videos from the church around the world to build interest and involvement in world missions. Previously, Mark co-hosted a TV show called "Windows on the World" with ANS Founder, Dan Wooding, aired on the Holy Spirit Broadcasting Network (http://hsbn.tv), which is now co-hosted by Dr. Garry Ansdell, Senior Pastor of Hosanna Christian Fellowship in Bellflower, California.