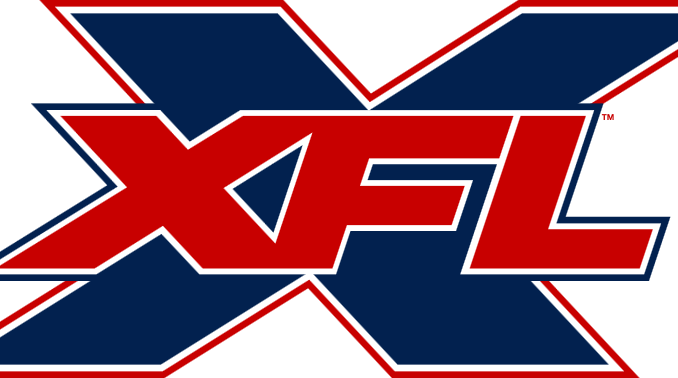 By Paul Bartelt
IPAnews Sports Editor
Carson, Ca. In the XFLs final game of week 5, the midway point of the regular season, the Los Angeles Wildcats ( 1-3) played host to the Tampa Bay Vipers ( 1-3) at Dignity Health Sports Park on Sunday evening before 12,181 and an ESPN national television audience.
For the second week in a row, Los Angeles was without wide receiver Nelson Spruce and running back Martez Carter due to injuries. Defensively, Los Angeles has allowed only an average of 17 points in the last three games.Los Angeles fired their defensive coordinator aftergiving up 37 points in a week one loss in Houston. The Vipers first win came last week defeating DC 25-0 as Tampa Bay rushed for a total of 266 yards.
On the Wildcats first play from scrimage, quarterback Josh Johnson was intercepted by Robert Priester and the Vipers took possession at the Los Angeles 25 yard line. That led to an Andrew Franks 26 yard field goal and Tampa Bay took an early 3-0 lead. After a Los Angeles punt, Tampa Bay drove 65 yards on 8 plays with running back Jacques Patrick catching a 24 yard pass before scoring on a one yard run with 5:33 remaining in the first quarter. Jacques also scored on an extra point run and the Vipers lead 10-0. On the Wildcats next possession, Johnson fumbled a shotgun snap that was recovered by Shane Bowman at the Los Angeles 42 yard line. Tampa Bay drove down the field and quarterback Taylor Cornelius scored on a two yard run with 14:00 remaining in the second quarter giving Tampa Bay a 17-0 lead. Los Angeles then went 71 yards on their next possession, that included a 53 yard pass from Johnson to Jordan Smallwood, leading to a one yard touchdown run by DuJuan Harris with Tampa Bay leding 17-6 with 10:17 remaining in the first half. Later Tre McBride fumbled a kick and Tampa Bay recovered at the Los Angeles 27 yard line. Following a 21 yard pass receiption by Patrick, Cornelius connected with wide receiver Jalen Tolliver on a 16 yard scoring pass and the Vipers took a commanding 24 to 6 lead. The Wildcats responded driving down the field going 69 yards in 10 playswiths Johnson throwing a 9 yard scoring pass to tight end De'Quan Hampton making the score 24-14 with 1:50 remaining in the first half. Tampa Bay punted on their next possession and Los Angeles drove 57 yards on two plays when Johnson connected on a 48 yard pass to Saeed Blacknall before hitting Brandon Barnes with an 8 yard touchdown pass and Tampa Bay led 24-20. The Vipers attempted a 57 yard field goal that came up short to end the first half.
In the third quarter Los Angeles missed on a 55 yard field goal that hit the crossbar. On Los Angeles next possession, Johnson compleated a 21 yard pass to Mc Bride and added on an additional 15 yards for a roughing the quarterback pennalty. Johnson then hit McBride on a 9 yard touchdown pass and Los Angelestook their first led 27-24 with 1:42 remaining in the third quarter capping off a 9 play 81 yard drive.
To start the fourth quarter Los Angeles defensive tackel Reggie Howard intercepted a Tampa Bay pass returning it 22 yards to the Vipers 17 yard line. Johnson then connected with Blacknall on a scoring pass and Los Angeles led 33 to 24 having now scored 27 straight points. Tampa then went 72 yards on 10 plays that included a 24 yard pass to Tolliver leading to a 25 yard Franks field goal making the score 33 to 27 with 9:21 to play. On the Vipers next possession Cedric Reed hit Cornelius who fumbled and the ball is recovered by Boggie Roberts who returns it 23 yards for a Wildcats touchdown. The two point conversion is good and Los Angeles lead 41 to 27 with 5:32 remaining in the game. Tampa Bay drive 83 yards and scored on a 24 yard touchdown pass to Reece Horn, the conversion was good, and Los Angeles leas 41 to 34 with 3:11 remaining in the game. Tampa Bay was able to move the ball to the Los Angeles 7 yard line but Corneilus threw an inteception in the endzone to Jack Tocho with 33 seconds remaining giving Los Angeles the 41 to 34 victory. The Wildcats improve to 2-3 and Tampa Bay falls to 1-4.
Earlier this weekend it was Houston 32 vs. Seattle 23, New York 30 v., Dallas 12, and D.C. 15 vs. St. Louis 6. Houston remains the only undefeated XFL team this season.