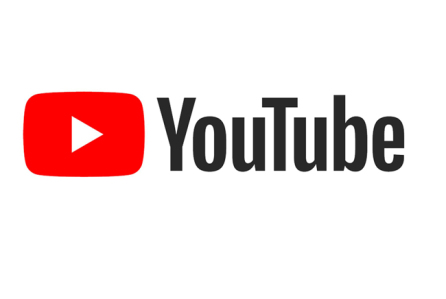 by Art Moore
The suspect who opened fire at YouTube's headquarters in San Bruno, California, and killed herself Tuesday, raged about the video-sharing company's filters.
Police identified the shooter who wounded at least four people as Nasim Aghdam, a woman in her 30s who lived in Southern California.
Nasim means "breeze" in Arabic, and Aghdam is a common surname in Iran.
Her now-terminated YouTube account, under the name "Nasim Wonder1," described her as a "Persian female vegan bodybuilder" and "animal rights activist promoting healthy and humane living."
Aghdam also had other YouTube channels, and she spoke in Farsi on one of them.
In a video Aghdam posted in January 2017, she complained that the site "discriminated and filtered" her videos. She also said the site slashed her ad revenue.
And she took to Facebook in February 2017 to blast the social-media site, saying, "There is not equal growth opportunity on YouTube."
On her own website, she complained: "Be aware … there is no free speech in real world and you will be suppressed for telling the truth that is not supported by the system. Videos of targeted users are filtered and merely relegated, so that people can hardly see their videos."
Her most recent post, published three weeks ago, was titled "Leg Exercises At Home Fitness."
On her Instagram account, she wrote, "What do you think of free speech, and does it really exist in western countries?"
Aghdam also participated in protests with the People for the Ethical Treatment of Animals, or PETA. A news report by the San Diego Union Tribune showed her holding a plastic sword covered in blood at a PETA demonstration.
She posted the following photo on her website:
San Bruno Police Chief Ed Barberini confirmed to reporters that Aghdam, who opened fire at about 12:45 p.m. Pacific Time, died of self-inflicted wounds.
Witnesses said the woman fired on a man that may have been her boyfriend and others and then turned the gun on herself.
Four victims were transferred to San Francisco General Hospital and Stanford University Medical Center. One man is in serious condition.
San Francisco's KRON-TV reported a witness heard a burst of gunshots at the video-sharing website's headquarters near San Francisco International Airport followed by a pause and another burst.
YouTube is a subsidiary of Google.
ABC's affiliate in San Francisco, KGO, described the suspect as an adult female wearing a black top and a white scarf who was believed to have come in the back door of the main building.
KRON cited witnesses who said the incident began with a woman shooting her boyfriend. And witnesses said Aghdam killed herself.
The YouTube campus, which is not fenced, encompasses 200,000 square feet and facilitates 1,700 employees.
A witness who spoke to KTVU said her husband saw people running from the headquarters. Video showed employees walking out of a building with their hands up.
Witnesses said a woman with a leg wound was brought into a Carl's Jr. restaurant across the street to be treated.
A witness who spoke to KTVU said he was ordering lunch at the Carl's Jr. drive-through across the street from YouTube headquarters, where employees were at a luncheon.
He said he heard two or three shots and saw a woman with a leg wound running from the site of the lunch into the Carls Jr. parking lot.
Another woman, the witness said, was shot at close range about 10 times.
A third person also was shot, he said.
The witness also told KTVU: "I didn't have a gun on me, but I wish I did."
Read more at http://www.wnd.com/2018/04/active-shooter-at-youtube-headquarters/#vyFRGpxEMG7fpWid.99