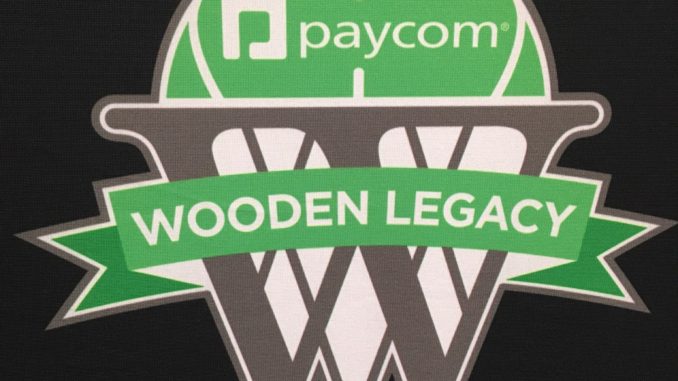 December 1, 2019
Paul Bartelt, 
IPA Sports Editor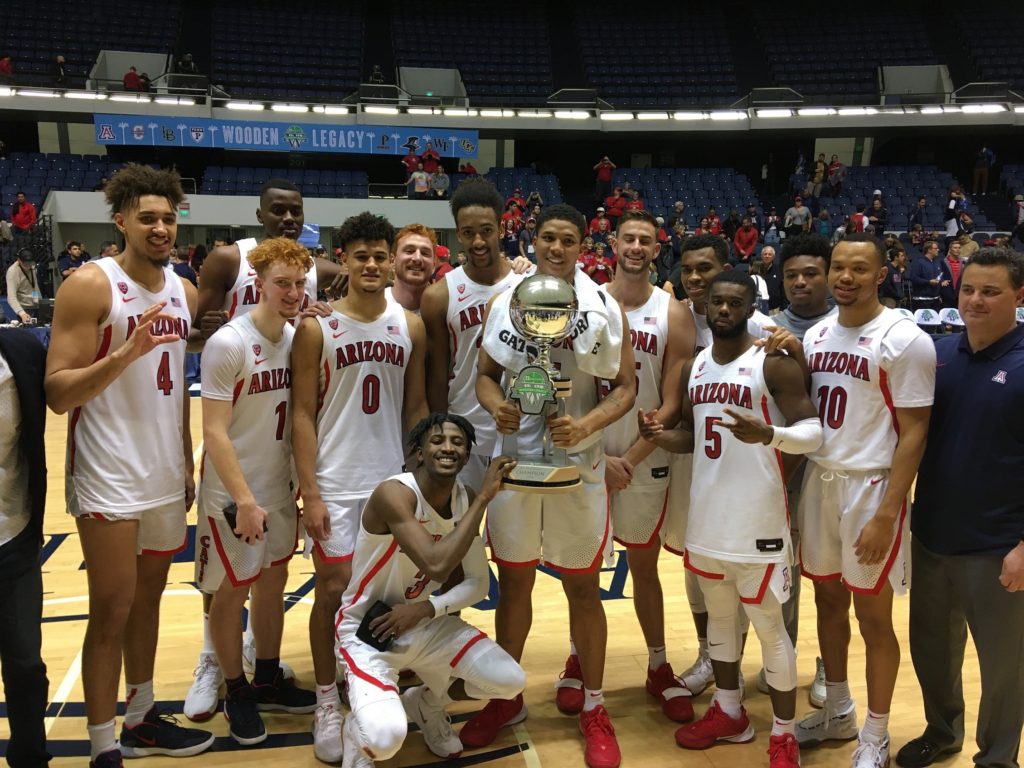 Anaheim, Ca. Sunday at the Anaheim Arena saw four college basketball games played in the annual Paycom Wooden Legacy Tournament. In the championship game, number four ranked Arizona defeated Wake Forest 73 to 66 live on ESPN Television. Wake Forest led 23-16 midway through the first half and went on to score 20 points off the bench and make 10 of 11 first half free throws, but it wasn't enough as the Wildcats scored 18 ponts in the paint and led 39-33 at the intermission. In the second half, the Wildcats went on a 14 point run and led by as much as 15 points. With 45 seconds remainig, Wake Forest made it a 68-64 game. Arizona then scored five points in the final minnute for the victory. Wildcats guard Nico Mannion was named the tournaments MVP. Olivier Sarr finished with 21 points for Wake Forest.
Earlier in the day, in their first ever meeting, Penn defeated Long Beach State 95-79. Penn went on to make 15 three point field goals and had 27 assists, both just one shy of the tournament record. Penn was led by freshman guard Jordan Dingle with 21 points including 19 in the second half. Long Beach State sophomore guard Chance Hunter led all scorers with a career high 24 points.
UCF defeated College of Charleston 77 to 56 while leading the entire game. The 21 point loss was Charlestons worst since the 2011 season. UCF forward Collin Smith led all scorers with 19 points as Charleston shot only 37 percent from the floor and 30 percent from the three- point line. Providence defeated Pepperdine 80-77 led by four players scoring in double figures and getting 41 points off the bench.
Providence led 38-31 at the half and although they were outscored in the second half, finished with four more points from the free throw line which turned out to be the difference. Pepperdine guard Colbey Ross led all scorers with 29 points.
The 2019 Paycom Wooden Legacy All-Tournament team featured A J Brodeur from Penn, Olivier Sarr from Wake Forest and three players from Arizona; Dylan Smith, Chase Jeter and Mannion.
Next years tournament will have a new format with four college teams play over two days in Anaheim and broadcast live on ESPN Television.