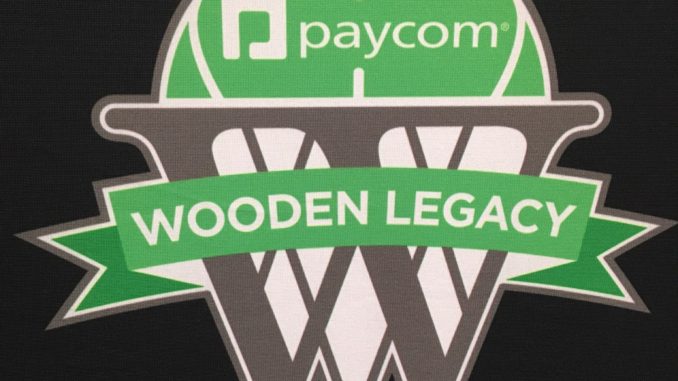 By Paul Bartelt 
IPA Sports Editor 
Anaheim, Ca. The 2019 Wooden Legacy basketball tournament opened its first round at the Anaheim Arena with four games played on Thanksgiving , each broadcast live on an ESPN network.
In the opening game, Long Beach State overcame a 17 point second half deficate to beat Prudue 66 to 65. Michael Carter III scored six of his career high 23 points in the final minnute, including three free- throws with two seconds to play, giving the 49ers the victory.
Later, Penn defeated UCF 68 to 67. After Penns Devon Goldman hit two free throws to give the Quakers a 68-65 lead with 27 seconds to play, UCF missed three shots on their next possession. UCF did get the ball back with 3.4 seconds to play after an errent in bounds pass and Darin Green Jr. hit what was origionally ruled a three point basket to tie the game with no time remaining on the clock. However, an officials review determined Green was not behind the three point line and it was ruled a two point shot giving the Quakers the dramatic one point victory.
Wake Forest defeated the College of Charleston 65-56 led by 7 foot center Oliver Sarrs 14 point-14 rebound performance. Wake Forest shot only 35.8 percent from the field in the win but made 14 of 17 second half free throws including scoring 11 of their last 13 points from the charity line.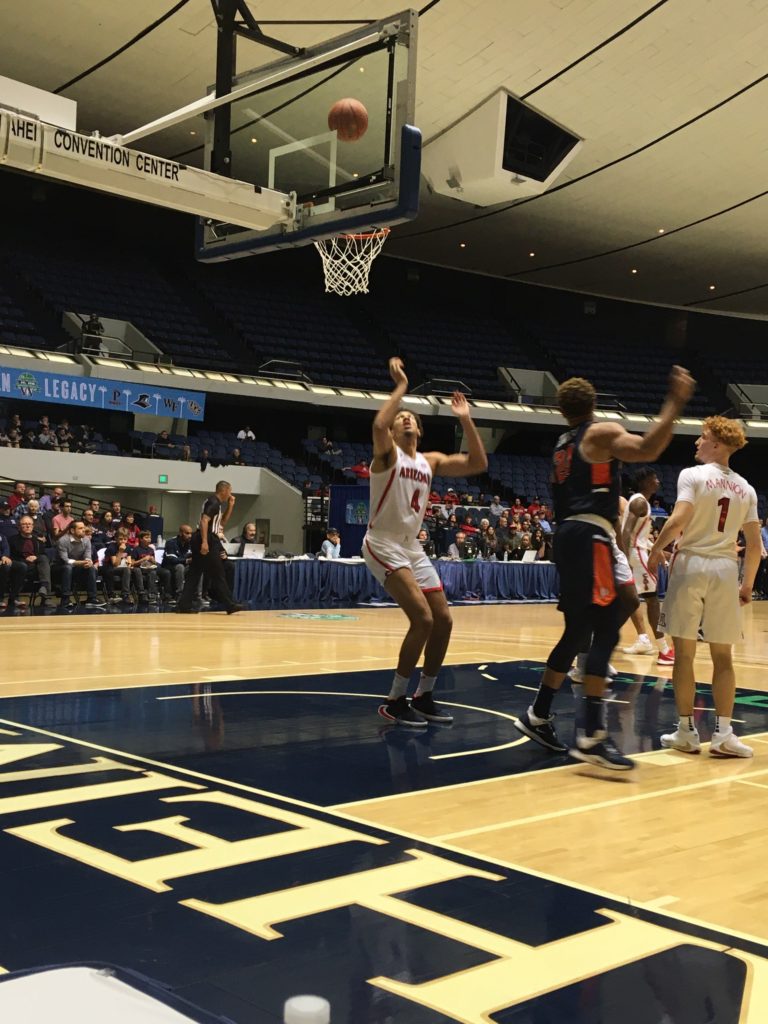 In the nightcap, number 14 ranked Arizona narrowly defeated Peperdine 93-91 on Nico Mannions lay up with four seconds to play giving the Wildcats the victory. The game was tied 42-42 at halftime. Arizona led 69-57 with 12 minnutes remaning in the game but Peperdine fought back and to regain the lead 77-76 with five minutes remaining. The teams combined for 24 three pointers. Arizonas Josh Green led all scorers with 24 points in the Wildcats first round win.
The second round of the tournament will take place on Friday, with the finals being played on Sunday.
Paycom Software, a leader in payroll and HR technology, was named the tourmanents title sponsor.