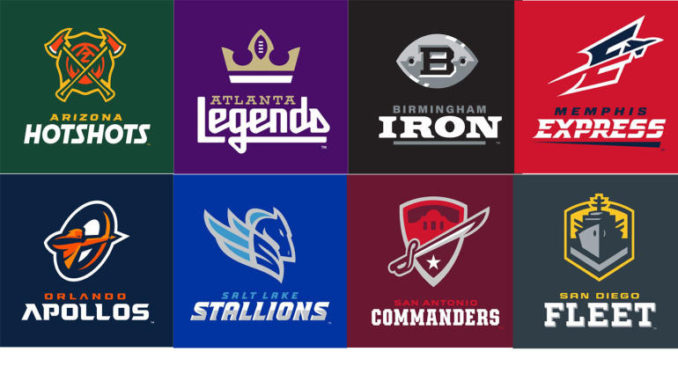 SAN DIEGO FLEET VS. SAN ANTONIO COMMANDERS
By: Paul Bartelt 
    IPA Sports Editor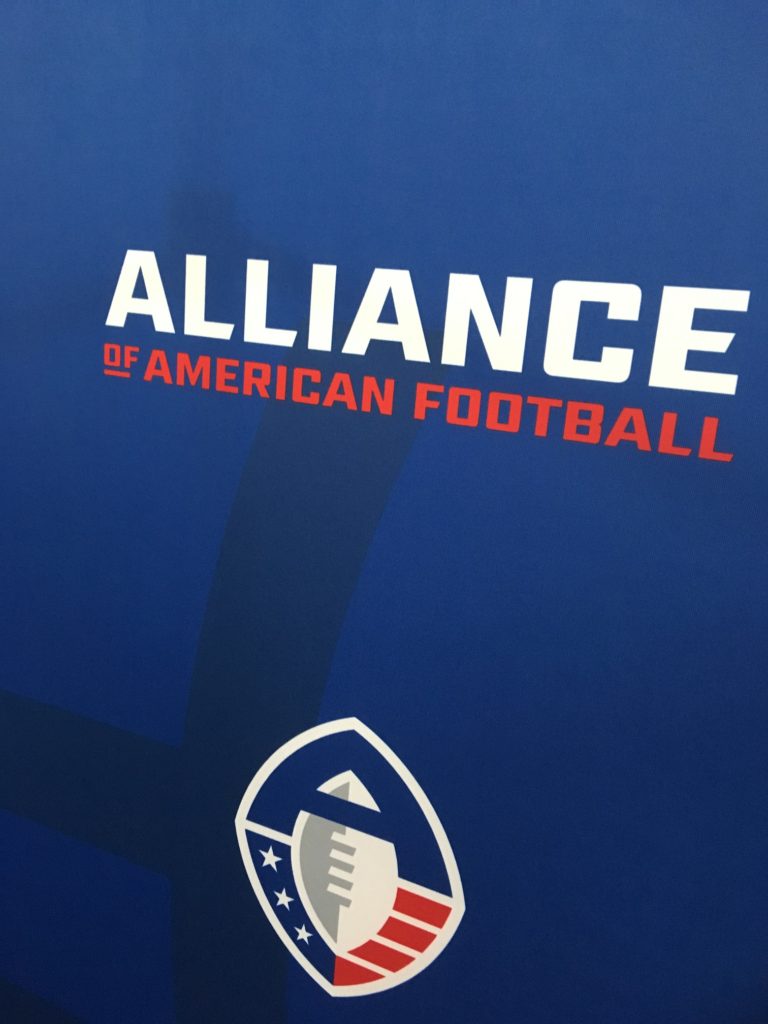 San Diego, Ca. Meeting for the second time in three weeks, the San Diego Fleet looked to revenge an opening week 15-6 loss to the San Antonio Commanders in a Sunday evening nationally televised game broadcast on NFL Network.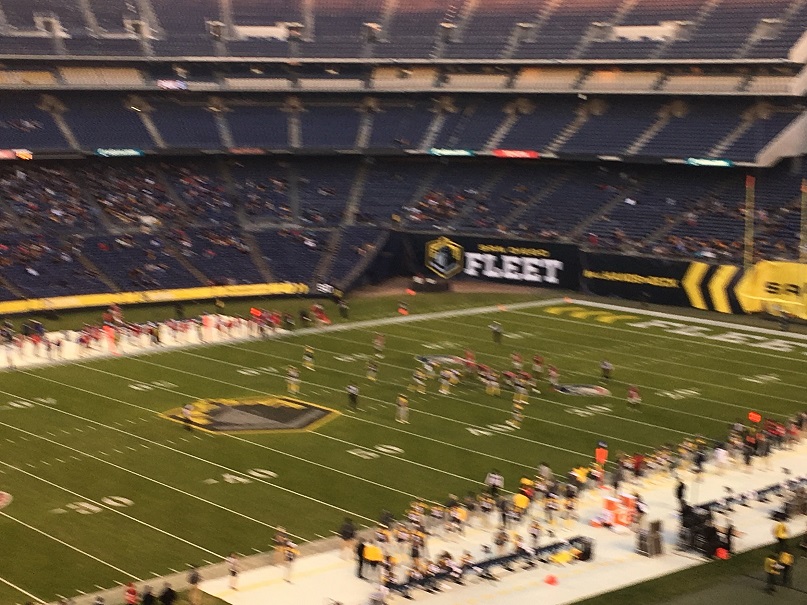 On the first play of the game, Fleet quarterback Philip Nelson was intercepted by Commanders cornerback De Vante Bausby as he returned it to mid field. Moments later on San Antonio's first offensive play of the game, quarterback Logan Woodside hit wide receiver Mekale McKay on a 47 yard touchdown pass. Woodside then connected with tight end Evan Rodriguez for the two point conversion giving the Commanders an 8-0 lead in the first minute of the game. San Antonio marched down the field on their next possession but Woodside's pass was intercepted by Fleet safety Jordan Martin at the San Diego 8 yard line. Nelson then hit wide receiver LaQuvionte Gonzalez with a 43 yard pass completion to the Commanders 29 yard line. Five plays later Nelson connected to wide receiver Spruce Nelson with a three yard touchdown pass. The extra point failed and San Antonio led 8 to 6 at the end of the first quarter.
On their first possession of the second quarter, San Antonios Woodsides pass, intended for DeMarcus Ayers, was intercepted by AJ Tarpley and returned 27 yards for a Fleet touchdown. Running back Terrell Watson then scored the extra point on a 2 yard run as San Diego lead 14 to 8. After a Commanders punt, San Diego drove 84 yards on 11 plays with Nelson hitting wide receiver Nelson Spruce with an 18 yard touchdown pass and Terrell Watson scored the extra point giving the Fleet a 22 to 8 lead going into half time.
In the third quarter, San Diego running back Ja Quan Gardner ran 83 yards for a touchdown giving the Fleet a 28 to 8 lead. San Antonios Nick Rose hit a field goal from 23 yards and San Diego's Donny Hagerman made a 35 field goal early in the fourth quarter giving the Fleet a 31 to 11 lead . The Commanders, with Marquise Williams now at quarterback, were stopped on a 4th down run by Fleet defensive tackle Shakir Soto at the San Diego 8 yard line with 1:12 remaining in the game.
With the victory, San Diego's record goes to 2-1 and San Antonio falls to 1-2.
####