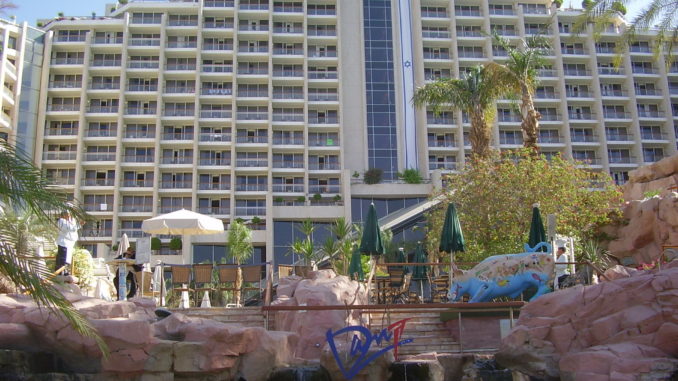 DAN HOTELS UNVEILS NEWLY RENOVATED
HOTELS IN TEL AVIV, EILAT AND HAIFA
New rooms at Dan Accadia draw inspiration from the Mediterranean Sea
New York – May 11, 2017: Israel's leading luxury hotel collection,  Dan Hotels, has completed renovations to three of its properties, Dan Panorama Haifa, Dan Eilat and Dan Accadia – just in time to greet the soaring number of visitors to Israel. April 2017 was the biggest month ever for tourism to Israel.
| | |
| --- | --- |
| | |
| | The addition of internal windows adds natural light throughout the new guest rooms at Dan Accadia |
The most extensive work was carried out in the Dan Accadia, a resort located on Herzliya beach, just 15 minutes north of central Tel Aviv – yet a world away. The design and planning of the new rooms and public spaces was led by architect Roni Federmann, along with Esti Robinson and the architectural staff of the Dan Hotels chain. The US$11 million renovation included upgrades to 117 rooms and suites, dining areas, corridors and banquet halls.
The design teams sought to create a bright and colorful atmosphere, paying homage to the hotel's privileged Mediterranean location. The motif of the sea is reflected throughout – with the construction of new westward-facing windows in the main dining room; the addition of furniture created from a combination of wood, metal and sand in the banquet halls; and the installation of LED-based smart lighting synchronized with the sunset in the corridors to create an optimal combination of natural and artificial light.All guest rooms saw a complete overhaul, including new bathrooms featuring a spacious interior window looking through the room and onto the sea. The halls in the catering area were equipped with the most advanced technology in the field, including sophisticated refrigerated buffets and an active cooking stand for preparing food in front of the guests.
| | |
| --- | --- |
| | |
| New guest rooms at Dan Haifa | |
At the Dan Eilat, on the Red Sea, designers worked with a muted color scheme and renovated 120 rooms in all categories (Eilat, Deluxe, Executive and all Family rooms) to showcase the property's exquisite views. Guests can view and book these rooms, marked "NEW," on the website.At the Dan Panorama Haifa, the top four floors have been renovated, totaling 56 rooms – including two suites and new corridors. The design includes new furnishings, carpets, fabrics, lighting, beds, TVs and bathrooms. The hotel will offer a more modern look and feel with colorful accents throughout.
For more information about Dan Hotels, please visit: www.danhotels.com.
Dan Hotels Israel is the largest luxury hotel group in the country. The history of the chain dates back to June 1947, when two brothers Yekutiel and Shmuel Federmann, purchased a 21-room guest house called the "Kaete Dan" on the Tel Aviv sea shore. Today, the chain owns a collection of twelve deluxe and superior first-class hotels in prime locations around the country, an international convention center and a hotel training school.