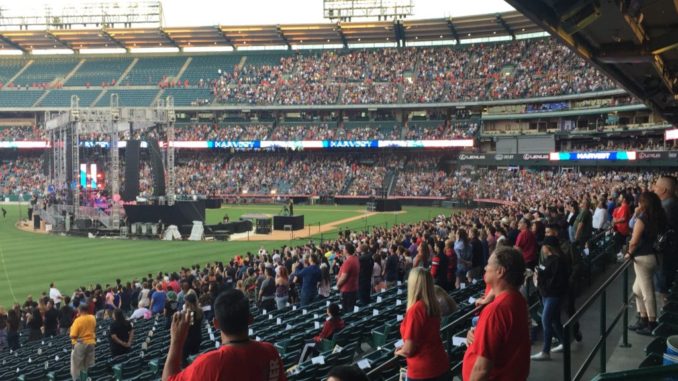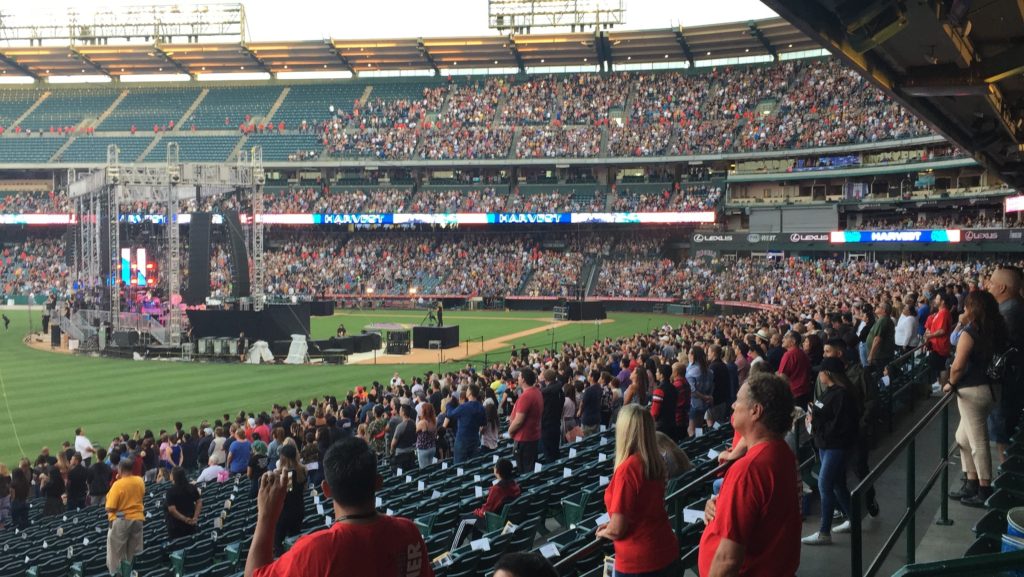 By: Barbara Fujii
    Journalists, IPAnews.com
Anaheim, CA: The SoCal Harvest 30th Anniversary kicked off with a fabulous flag presentation of the largest United States flag I have ever seen with over 100 Veterans, Reserves and Active-Duty Military Members assisting with the awesome display. Entering the field from Tunnel "A", the flag was carries out in what appeared to be about a 300′ + roll by the group in whole. At just the right moment, the flag was unfurled or stretched across the field to display "Old Glory" taking up the whole outfield! A beautiful sight to see!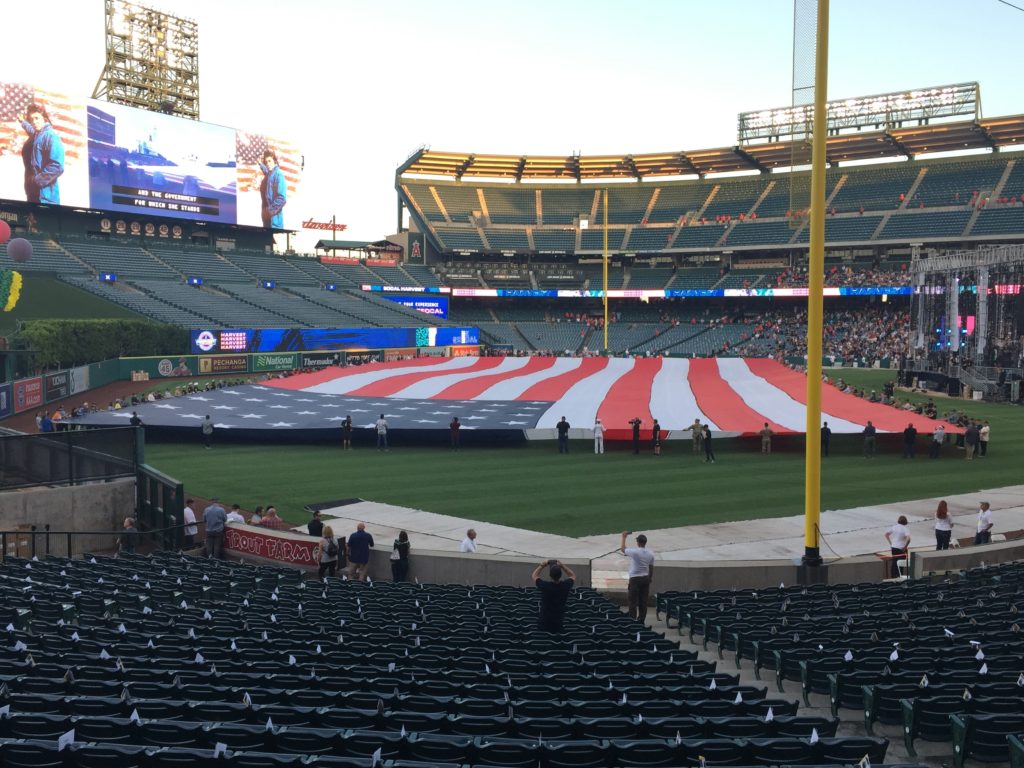 The evening's program was filled with excitement as Passion, Dennis Agajanian and for King and Country filled the stadium with a joyous sound of Christian music and heavenly voices energizing those in attendance with many thousands of them joining in, rocking the stadium, praising the Lord! Love it!!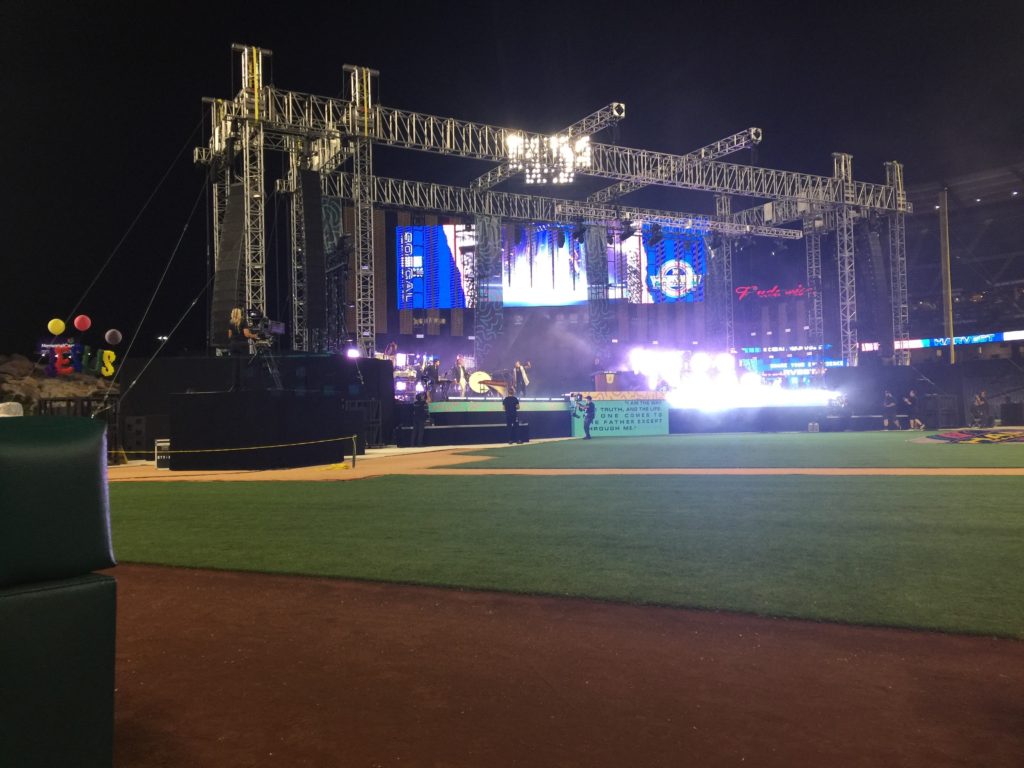 As Greg Laurie took to the stage, the crowd quieted down to listen to the message that Pastor Greg was sharing. A true message of hope and life everlasting for those who have given their hearts to the Lord for His forgiveness and accepting the free gift of Salvation! Pastor Greg then extended the offer for those who wanted to give their lives to the Lord that evening publically and sever thousand came forward to pray with Pastor Greg and receive a New Believers Bible as they talked with a qualified Decision Follow Up Counselor. Wow!! So many lives saved!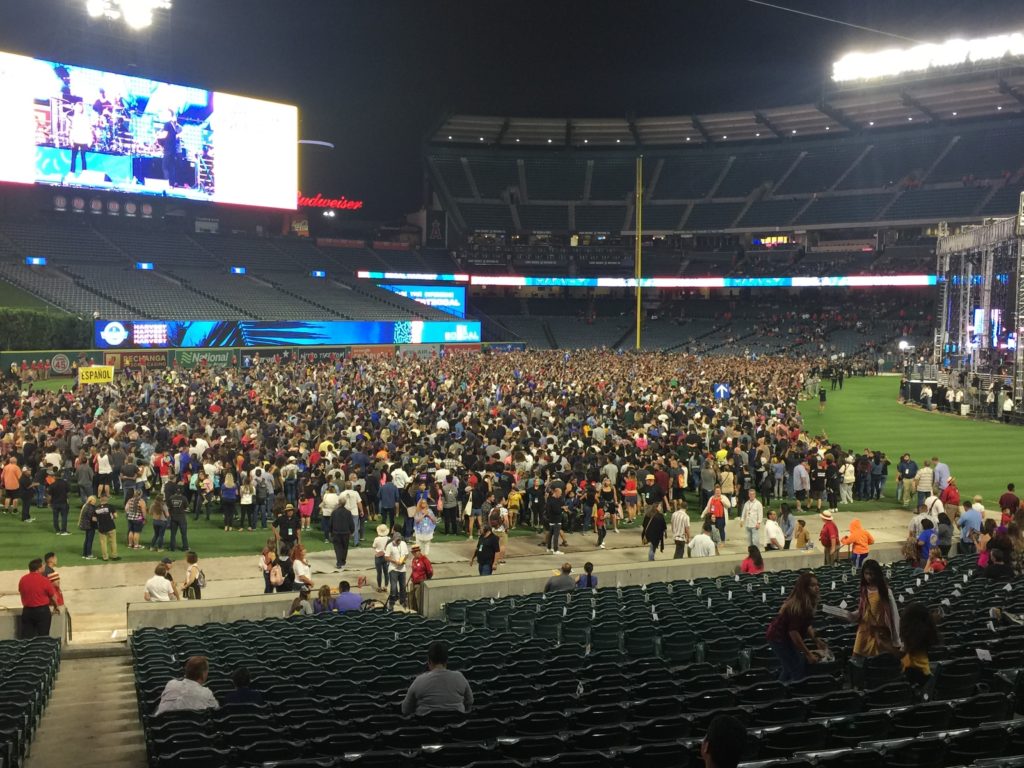 The event will continue this Sunday at Angel Stadium in Anaheim, CA. Come join those who will be there for the final nights event with Special Guest Darryl Strawberry and music by Phil Wickham, the Newsboys and Chris Tomlin. Pastor Greg will be giving his last message for the event which will be followed by a delight to the eyes as a special fireworks presentation will close out this years event. See you all there!!
Barbara