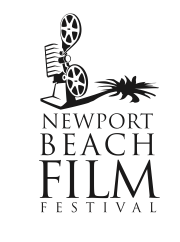 FILM TICKETS ON SALE APRIL 1, 2020
Newport Beach, CA:  It's here again, what you have been waiting for all year, the Newport Beach Film Festival 2020!
For those of us who have attended this Film Festival in the past, you know what to expect. Living Life seeing old friends and making new ones, enjoying the special events, tasty treats and viewing the amazing line up of films being presented again this year!
Home
Celebrated as a leading lifestyle film festivals in the United States, the annual Newport Beach Film Festival (NBFF) attracts 58,000 film and food fans to over 100 feature films, 30 short film programs, and a dozen public parties featuring more than 60 culinary partners with their finest tastings.
NBFF seeks to bring Orange County the best of contemporary and international filmmaking, and in 2019 we featured films from 56 countries all around the world. Our program includes our popular Action Sports, Culinary, Family, Environmental, and Music films from emerging directors and on-screen talents.
In addition to our films, NBFF welcomes more than 60 of the area's best restaurants, chefs, caterers, and tasty treats to serve at our public and private events, making us one of the largest culinary events in all of Southern California.