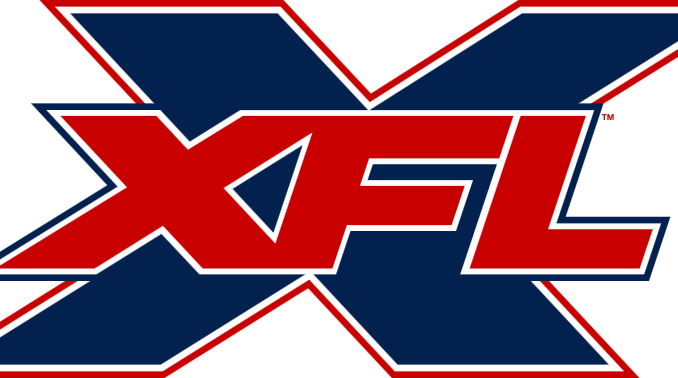 L.A. Wildcats 18 vs. Dallas Renegades 25
Feb 16, 2020
By Paul Bartelt 
IPA Sports Editor 
Carson, Ca. The L.A Wildcats (0-2)) lost to the Dallas Renegades (1-1) 25-18 in their home opener at Dignity Health Sports Park on Sunday before 14,979 fans and a national ABC Television audience. It has been 20 years since the Leagues last season when the L.A. Xtreme won the XFL championship . Last Monday L.A. fired Defensive Coordinator Pepper Johnson after a week one 37-17 loss at Houston. Wildcats cornerback Harlan Miller nearly intercepted a Landry Jones pass early in the game but did have an interception later in the first quarter returning it 30 yards to the Dallas 48 yard line. On that drive, L.A. running back Elijiah Hood lost a fumble at the Dallas 10 yard line. The Wildcats got the ball back when L.A. safety Jack Tocho hit Renegades tight end Sean Price near midfield after the reception forcing a fumble and it was recovered by Wildcats defensive tackel Reggie Howar, the third turnover of the game. . L.A. drove 38 yards on nine plays and Nick Novak kicked a 47 yard field goal with 2:49 remaining before halftime giving L.A. a 3-0 lead. On their next possession, Dallas went 50 yards in 12 plays with Austin MacGinnis kicking a 41 yard field goal with seven seconds remaining before halftime making it 3-3 at intermission.
On their first drive of the second half, L.A. attempted a 50 yard field goal but Novak missed it left giving Dallas the ball at their 40 yard line. L.A. linebacker Will Smith then intercepted a Jones pass and L.A. moved the ball to the Dallas three yard line after a 44 yard pass interference penalty by Renegades cornerback Treston Decoud. Hood fumbled again and Dallas recovered. On the Renegades first play of the third quarter, Jones compleated a 40 yard pass to Joshua Crockett that led to a 12 play 69 yard drive with MacGinnis hitting a 45 yard field goal giving Dallas a 6-3 lead with 55 seconds remaining in the third quarter.
In the fourth quarter, L.A. drove 64 yards as Jones hit wide receiver Nelson Spruce on a six yard touchdown pass, the one point conversion failed, and the Wildcats led 9 to 6 with 11:50 remainin in the game. On their next possession, Dallas went 68 yards on 6 plays as running back Cameron Artis-Payne scored on a 21 yard run with 8:52 remaining. Artis-Payne then scored on a one point runconversion giving Dallas a 13-9 lead. L.A. had to punt on their next possession with 7:22 to play and Renegades Flynn Nagel returned the kick 44 yard to the Wildcats 30 yard line. Jones finished the drive throwing a three yard touchdown pass to Donald Parham, the extra point was no good, and Dallas led 19-9. L.A. returned the kickoff to the Dallas 44 yard line and on their second play from scrimage, Johnson hit Spruce on a 44 yard touchdown pass and Adonis Jennings caught a three point conversion making the score 19-18 with 4:37 to play. Artis- Payne scored again, this time on a seven play 64 yard drive with 1:06 left in the game and Dallas leading 25-18. L.A. took over with 59 seconds to play on their own 31 yard line with only one time out remaining. Johnsons fourth down pass went incomplete and Dallas took possession with 32 seconds remaining and ran out the clock for their first XFL victory.
In other week two games; Washington (2-0) 27 vs. New York (1-1) 0 and Seattle (1-1) 17 vs. Tampa Bay (0-2) 3.
About the LA Wildcats: The LA Wildcats are one of eight teams in the XFL, which kicked off February 8. The Wildcats' next home game takes place Sunday, Feb. 23 at 3pm on FS1 against the DC Defenders. Tickets to all Wildcats home games are available now for purchase. Lower level season tickets start at $20 per game and season ticket packages range from $100 to $425 per seat. Lower level single-game tickets start at $24. For more information go to www.XFLWildcats.com to learn more about Wildcats season tickets, the team's schedule, roster and more. Follow the team on social media @XFLWildcats.