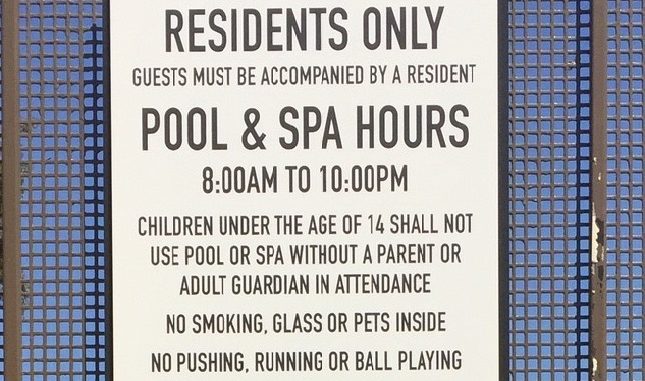 April 7, 2021

By Bryan Seltzer
The horrible 2020 is now being carried over to 2021 with the Irvine Company at the Sierra Vista Apartments!
After months of paying for Great Amenities that you cannot use or have extremely limited access to without prior reservations, like only one pool area being open that you have to walk over 100 yards to out of 3 and only until 5 PM so when your back from work your out of luck, or one grill for cooking out of several so far away that your food is cold by the time you reach your apartment to eat and an exercise room locked down almost a whole year, as the pool areas are starting to "maybe" open up, the locks are all changed by the Irvine Company so you have to get THEIR permission at least 1 hour in advance for someone from the office to come out and open the gate to let you in. Then if you're not out within the limited time you have to enjoy the facility, like an hour or so, the Sierra Vista employee tells you to leave! POWER CONTROL!
The Irvine Company has been saving on expenses by the limiting or firing their onsite employees yet not giving those here any reduction in rents for the nonuse of the Amenities paid for and the Pool areas that are stated on a sign to be open until 10 PM are still only open until 5 or 5:30PM as the Irvine Company does not pay anyone to work late like they use too for locking up at the posted time! So again, WHO can use the pool areas then? Not the bread winners in the family that are paying the high costs to live there as that's about when they get back to their apartments!
The Government has been pushing their Powers on the citizens of this state and the Irvine Company has swallowed that same power control pill with the Virus excuse!
The Irvine Company is not like it used to be and its reputation at the Sierra Vista Apartments in Irvine among those living there and interviewed has greatly soured.
Change back the Locks on the Pool and Amenities areas to those that will work again. Stop this Power Play and hire back those needed to properly service the Sierra Vista Community! Honor the posted signs for the hours shown and if necessary have your security team lock the pool areas up at 10 PM. Give life back to those paying the price of living in an Irvine Company, or affiliates, facility!