OPENING NIGHT FILM PREMIERE | WED OCT 10
CAN YOU EVER FORGIVE ME?
Starring Melissa McCarthy
Presented by Jamul Casino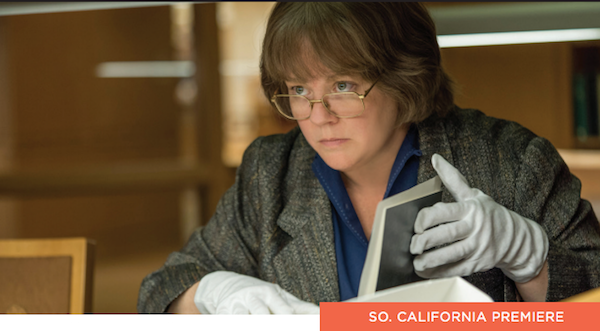 DRAMA | COMEDY | BASED ON A TRUE STORY
Melissa McCarthy stars as Lee Israel, the best-selling celebrity biographer (and cat lover) who made her living in the 1970's and 80's profiling the likes of Katherine Hepburn, Tallulah Bankhead, Estee Lauder and journalist Dorothy Kilgallen. When Lee found herself unable to get published because she had fallen out of step with the marketplace, she turned her art form to deception, abetted by her loyal friend Jack (Richard E. Grant). Directed by Marielle Heller
WATCH TRAILER & BUY TICKETS OR PASSES
Opening Night Film Premiere & Party included in VIP Fest
& Fest Passes Get a Pass Today and SAVE!
---
SCHEDULE
BALBOA THEATRE | 868 Fourth Ave., SD CA 92101
5:30 PM Red Carpet and VIP Reception
6:00 PM Doors Open | 6:30 PM Film Screening
OMNIA Night Club | 454 Sixth Ave., SD CA 92101
9:00 PM Party
---
SHUTTLE
Enjoy a complimentary shuttle with MIB Transportation
from the Balboa Theatre to the OMNIA Night Club.
Catch it on Fourth Ave. right after the screening.
---
PARTY AT THE OMNIA NIGHTCLUB
Presented by Jamul Casino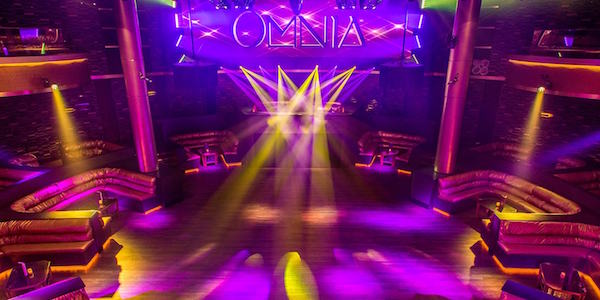 OMNIA Nightclub is popular and fashionable. Enjoy the rooftop cabanas with a stunning view of downtown, a pulsing dance floor & chic modern lounge areas. Roll the dice at one of Jamul Casino's gaming tables, hit the dance floor with DJ Marc Eazy or enjoy live music by The Stilettos.
---

---