Joe Kovacs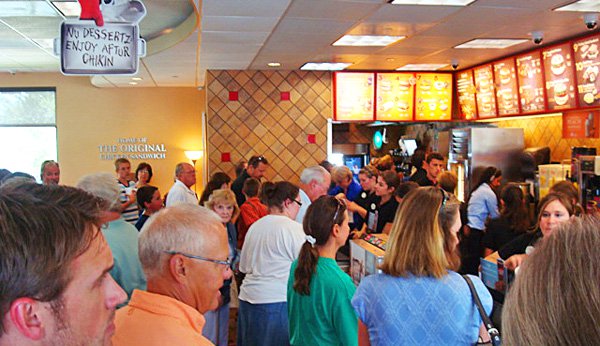 Feathers are flying over a New Jersey university's decision to ban Chick-fil-A from becoming a campus restaurant despite overwhelming student support.
Cynthia Newman, dean of Rider University's College of Business, says she's resigning her position over the school's opposition to the popular restaurant chain. "As some of you already know, I am a committed follower of Jesus Christ," wrote in a Feb. 14 resignation letter obtained by Campus Reform.
"As such, I endeavor every day to do exactly what Chick-fil-A puts forward as its overarching corporate value: to glorify God by being a faithful steward of all that is entrusted to me and to have a positive influence on all who come into contact with me."
"Everything positive about me and everything I have ever achieved — whether in my personal or my professional life — that is viewed as being good, I fully attribute to God's working in and through me," she added. "Anytime I am kind or patient or wise, it is a result of God's goodness and mercy and my yielding to His presence in my life."
She was recalling how Rider officials complained how the chain's "corporate values have not sufficiently progressed enough to align with those of Rider."
"I felt as though I had been punched in the stomach," she explained.
Read more at https://www.wnd.com/2019/03/feathers-fly-college-dean-quits-over-chick-fil-a-ban/#ljbBKt2XiCIMpSoe.99