Israelis Helping Syrian Neighbors – A group from the Golan Regional Council put out a plea over Facebook for the Syrian refugees fleeing attacks from their government.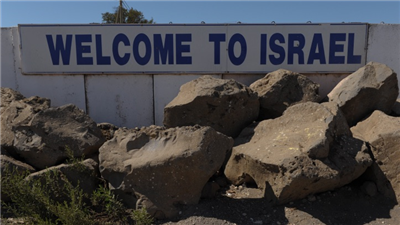 They don't have basic items for survival so people across Israel pitched in.  They had more interest than imagined over Facebook and survival bags of toiletries, food, sweets and toys for the children are on the way to care for their Syrian neighbors. "These are our neighbors and we see this as a mitzvah (good deed) to help them in times of trouble," said Eli Malka, Regional Council Head. "Thank you in advance to anyone who joins this mission."
All Jews Now Allowed to Visit Temple Mount – Prime Minister Netanyahu recently removed a ban on visits to the Temple Mount by Knesset (Government) members. The Palestinian Authority (PA) said "A visit to the Temple Mount by an Israeli minister is a terrorist act, incitement against Islamic and Christian sanctuaries and they are calling for the destruction of our al-Aqsa Mosque." The statement also said that the visit was an "act of aggression against worshipers."  The PA called for urgent action by the UN to stop Israeli "violations" and warn the world against the escalating Israeli terrorismagainst holy sites." One member of the Knesset visited the Temple Mount as part of a tour.  He said, "The Temple Mount must be open for all Jewish prayer throughout the year. The Muslims are not in charge of the Mount and they can't make use of threats and violence that place limits on Jewish entry. I call on Netanyahu to open the Temple Mount to Jewish prayer without limitations."
Increased Violence from Gaza – Since the violent demonstrations at the Gaza border began many people have been injured and some died. Balloons and Kites with Molotov cocktails tied to them are flown by Gazans and let go to explode in Israel causing 13 thousand acres of damage so far.  Wheat fields, farms and nature preserves have gone up in flames due to this new method of attacking Israel. Firefighters are constantly working trying to keep up with the constant attacks. The terror has spread to other Arab areas in Israel, but the Israeli residents of the south are suffering immensely.
Israelis Fight Back – Some 4,000 Israelis took part in an event, waving Israeli flags and flying blue kites in a peaceful counter to the flaming airborne devices launched at Israel in recent months from Gaza.
A 'Palestinian' was Killed on the Gaza border when a device he was about to launch exploded in his hand.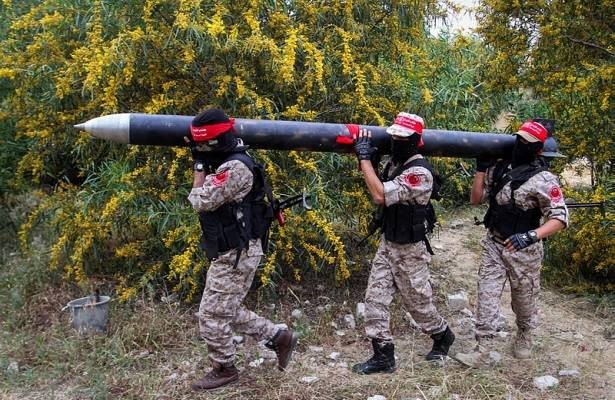 Since the beginning of the year Palestinians fired 284 rockets into Israel.  In the most recent attack, Aug 27, Israelis living in proximity to the Gaza Strip spent another sleepless night in bomb shelters, when at least 12 rockets were fired into Southern Israel.
America Withdrew from the UN Human Rights Council – Ambassador Nikki Haley blasted the Council's bias against Israel. Also, the UK warned that unless there are significant reforms in the next 6 months, the UK would  oppose any resolution brought up under Agenda Item 7. The UN is made up of 193 nations, many are Arab nations and many are anti-Israel nations.  Only 86 nations are democracies. America gives more funding than any other nation. The UN Headquarters is located in New York City.
Israel agents discovered a powerful 10-kilogram explosive device with cellular activation as well as 15 additional kilograms of explosives alongside bomb-making materials and instructions. The network was headed by Hamas operatives, responsible for recruiting members, planning the attacks and manufacturing the explosive devices.
Iran gives $500 to families of Palestinians killed while protesting at the Gazan border. According to the report, the money was distributed by Hamas at a Ramadan "break fast" meal held in honor of the "martyrs'" families.
Israel destroyed a tunnel dug by Hamas leading from Gaza into Israel via the Mediterranean Sea intended for use by the terrorists to carry out attacks against Israelis. The tunnel was dug about three kilometers south of the border with Israel and stretched dozens of meters into the sea. This is why the Palestinian people are demonstrating against their governments, the aid money sent by other nations goes to tunnels and weapons instead of to help the people.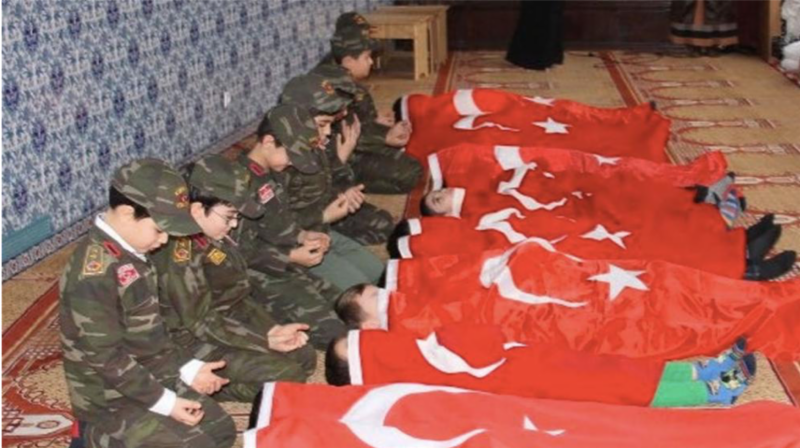 Austria Closes 7 Turkish Mosques, Expels 60 Imams After Kids Taught to Be Martyrs – The AKP is preparing Turkish children in Europe for war: In Austrian mosques operated by the Turkish state, young boys in military uniforms are preparing to die as martyrs. Why would kids in Austria need to be trained to fight and kill themselves?
Turkey Winning Over Arab Israelis – Turkey recently began renovating homes in east Jerusalem and distributing food to needy Israeli Arab residents with the aim of expanding Turkish influence in the city.They gave out $420,000 in $500 checks to east Jerusalem merchants and residents as gifts for Ramadan with the goal of drumming up support for Turkish policies among the Muslim public.
Earthquakes in Israel – Thursday an earthquake measuring 3.2 in Tiberias and Safed in northern Israel. Wednesday night, Haifa and Western Galilee a quake measuring 4.5, earlier Wednesday, the same region a tremor measuring 4.1. Additional quakes were recorded by instruments of the Geophysical Institute of Israel. Israel is on the Dead Sea Rift. In 1837, a 6.5-magnitude earthquake struck the Galilee, killing thousands, and in 1927, a 6.2 quake killed 500 people and damaged the Aksa Mosque and the Church of the Holy Sepulchre in Jerusalem. (Jerusalem Post)