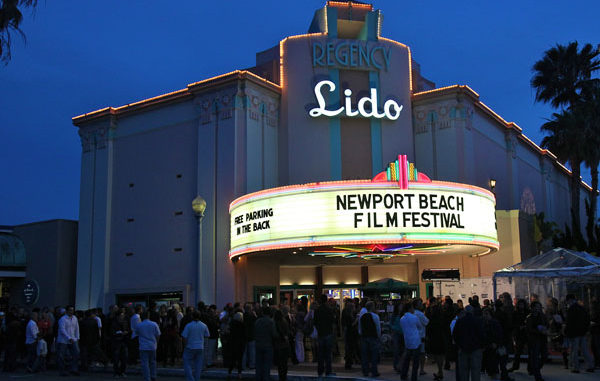 By: Paul Bartelt
    Int'l Press Association
Film Review: Newport Beach, Calif – Director Ramsey Dennison witnessed police brutality while on vacation in Las Vegas and called 911 to report the incident. He ended up getting beaten and arrested at the scene shortly thereafter by a Las Vegas Police officer and spent three days in jail as the officer on duty did not appreciate Dennison reporting what he witnessed.
Evidently, Dennison is one of many individuals that have been treated unfairly by the police department that also includes officers shooting and killings of unarmed suspects and covering up the incidents with false police reports. These cover ups are intended to present Las Vegas as a safe tourist destination as the police department has the full support of numerous casinos that help elect the police chief while donating hundreds of thousands of dollars in election donations. The movie shows video tape from witnesses that capture police brutality. Even after these videos are reviewed, the officers involved in the misconduct are many times honored by the chief of police for work well done. This emotional film shows how Eric Scott was shot and killed at the Las Vegas Costco for having a gun on his possession. The gun was registered and he had the full right to carry the firearm. Police shot and killed him for no reason in the Costco parking lot and later planted a gun at the scene after going to Scotts condo and bringing back a gun to the scene as a cover up. Stanley Gibson was shot seven times while parked in his car, he was unarmed. Officer Jason Orevello received 22 month off and collected 250 thousand dollars during that time. He was later fired after collecting more than million dollars' but served no time for the senseless killing of Gibson. He is shown in the film a year later speaking with Gibson's estranged wife.
The police department upholds its Blue Wall of Silence, never discussing these deadly police behavior incidents. Forty million dollars was spent on a new radio system for the Las Vegas Police department that does not work. Ironically, when an officer is involved in a disputable on duty killing l, many times the local business video, that is immediately given to the police department, is erased or did not capture the crime scene on video for some unknown reason. In 2016 homicides were up 91 percent in Las Vegas and crime was up 50 percent. Forty-three million people visit Las Vegas annually. Joe Lombardo again won the sheriff election last year after raising 1.7 million dollars for his campaign. Former police lieutenant Larry Burns, who had raised only seven hundred thousand dollars for his campaign, but had the support of Las Vegas police officers, lost in the election.  Numerous police department officials voluntarily retired after the election.
###